Product Description of EN1092-1 DN100 PN16 Flange Drawing
1) ANSI B16.5, ASME B16.47 FLANGE
Size range: 1/2" to 80" DN15 to DN2000
Design: welding neck, slip on, blind, socket welding, threaded, lap-joint
Pressure: 150#, 300#, 600#,900#,1500#, 2500#
Wall thickness for welding neck flange: STD, SCH40, SCH80, SCH160. SCHXXS
Material: carbon steel A105
Coating: black paint, yellow transparent paint, cold and hot dip galvanize

2) EN1092-1 FLANGE
Size range: DN15 to DN2000
Design: plate flange, loose flange, blind flange,welding necking flange,slip on flange,threaded flange
Pressure: PN6, PN10, PN16, PN25, PN40, PN64, PN100
Material: carbon steel C22.8, S235, S235JR, P235GH,
Coating: black paint, yellow transparent paint, cold and hot dip galvanize

3) DIN FLANGE
Size range: DN15 to DN2000
Design: slip on flange DIN2573,2576,2502,2503, 2543,2545
welding neck falnge DIN2631, 2632,2633,2634,2635
blind flange DIN 2527 PN6, PN10, PN16, PN25, PN40
threaded falnge DIN2565,2566,2567,2567
loose flange DIN 2641,2642,2656,2673
Material: carbon steel ST37.2,
Coating: rust-proof oil, transparent paint, cold and hot galvanize

4) GOST FLANGE
Size range: DN15 to DN 2000
Design : plate falnge 12820-80, welding neck flange 12821-80
Pressure: PN6, PN10, PN16, PN25, PN40
Material: carbon steel CT-20,
Coating: rust-proof oil, cold and hot galvanize

5) JIS FALNGE
Size ragne : 15A to 2000A
Design: SOP, BIND, SOH,
Puressure: 1K, 2K, 5K, 10K, 16K, 20K, 30K, 40K
Material: carbon steel SS400
Coating : rust-proof oil, cold and hot galvanize
Qualification of EN1092-1 DN100 PN16 Flange Drawing
TUV&VD-TUV/DNV/BV/ISO9001/KR
Our Services
We specialized in manufacturing carbon steel flanges for many years. we have supplied our products to many prestigious projects in Powerplant, Petrochemicals, Fertilizer, Chemical Process Industries, Textile, Paper Industries & Defence .
But this does'nt stop us from catering to customers of all sizes.We follow stringent Quality Standard to ensure that the products, Performance & Service you get from us is best.
Market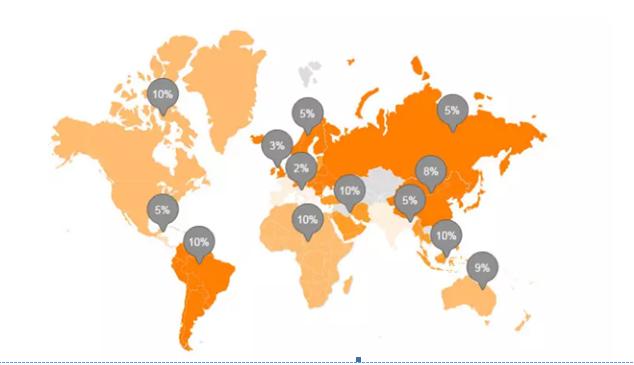 Why Choosing Aiguo flanges:
-Sufficient Forging, Heating, Machining Equipment
-In-house Inspection Instruments for Quality Controlling
-Competitive Price & High Quality Assurance
-Fast, Effective and Efficient Services
-Experienced Professinonals on Communications
7.FAQ
Q:Can I request to change the form of packaging and transportation?
A:Yes,We can change the form of the packaging and transportation according to your request, but you have to bear their own costs incurred during this period and the spreads.


Q:Can i request to advance the shipment?
A: It should be depends on whether there is sufficient inventory in our warehouse.


Q:Can i have my own Logo on the product?
A: Yes, you can send us your drawing and we can make your logo, but you have to bear
their own the cost.
Q:Can you produce the products according to my own drawings?
A:Yes,we can produce the products according to your drawings that will be most satisfy you.
Hot Tags: EN1092-1 DN100 PN16 Flange Drawing, Manufacturers, Suppliers, Factory, In Stock, Free Sample, Customized, China, Made In China, Discount, Low Price, Price List, TUV, Quality